Swarovski Digital Camera Basis DCB is Swarovski Optik's highly innovative product for the digiscoping market. Swarovski DCB Digital Camera Basis 49209 model is specifically designed for Swarovski Straight Spotting scopes . Swarovski DCB combines the high optical performance of the Swarovski Spotting scopes ATS/STS 80/65 series with the quality of various digital cameras in a revolutionary way and offers users the opportunity to observe and photograph nature with a functionality that was previously unimaginable.
The new Swarovski Digital Camera Basis DCB digiscoping accessory system is a completely new system for digitscoping and telescope photography and filming. Before now, a fixed connecting piece or adapter was required before telescopes could be used as high-quality telephoto lens for digital or video cameras. With the new Digital camera DCB, Swarovski has opened the door to completely new opportunities. the DCB is a flexible system for the Swarovski ATS and STS 80mm and 65mm spotting scope, which allows the observation and photography positions to be changed in a second by simply swinging the appliance up or down. The spotting scope user can react much more spontaneously and the appliance is a telescope and telephoto lens in one. Up until now it was either or, never both!
The Swarovski Digital Camera Basis DCB can be mounted on the telescope remarkably quickly and easily And is suitable for all current digital and video cameras with tripod connection threads. Stacking and precisely adjusting the camera to the telescope eyepiece is also extremely easy and functional, as the position of the camera remains fixed once it has been adjusted. Of course, as its Swarovski, it is automatically light weight, is very stable and has an eye-catching ergonomic design.
A single hand movement will change the appliance from observation to photographing. Tipping the camera forward enables you to search for impressive subjects in comfort and without restrictions. To photograph, simply tip the unit back again. The camera will click directly into the eyepiece and can be mounted for portrait or landscape photos as desired.
The Swarovski Digital Camera Basis DCB can be used in conjunction with all S eyepieces, it can always be used on the ideal eyepiece for the current subject or inspiration. With the 20-60S vario eyepiece even the size of the telescope can be changed.
The Swarovski Digital Camera Basis DCB digiscoping accessory system will be available from January 2004 and, together with the Swarovski tripod, the Swarovksi spotting scope and your favorite digital camera from OpticsPlanet.com, it forms an ideal single system for digiscoping. In tight photography positions the whole unit can be safely transported without the camera shifting or coming loose.
---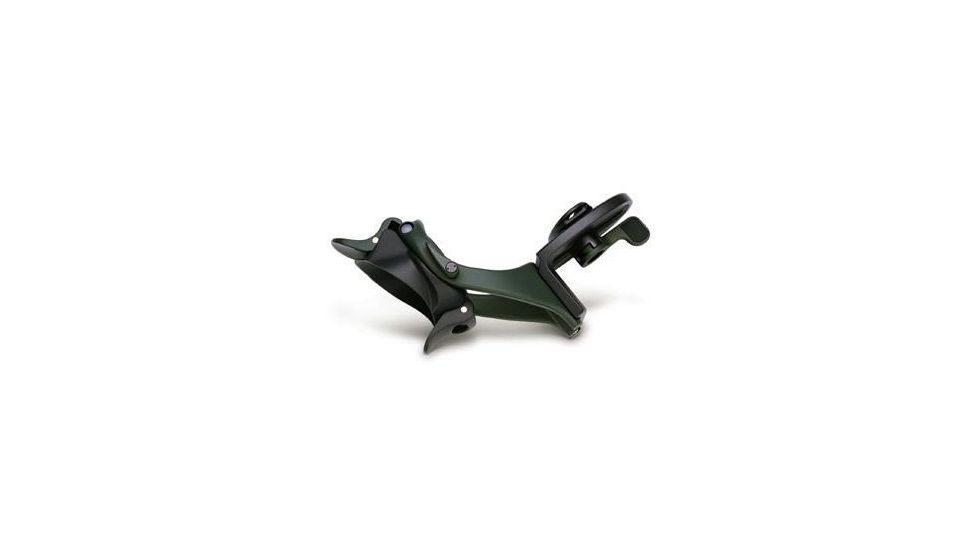 Swarovski Digital Camera Basis DCB Digiscoping Accessory System 49210 for Straight Swarovski spotting scopes
RATING
94.75 /100
Design

Excellent

Performance

Excellent

Value for money

Excellent

Feature

Excellent